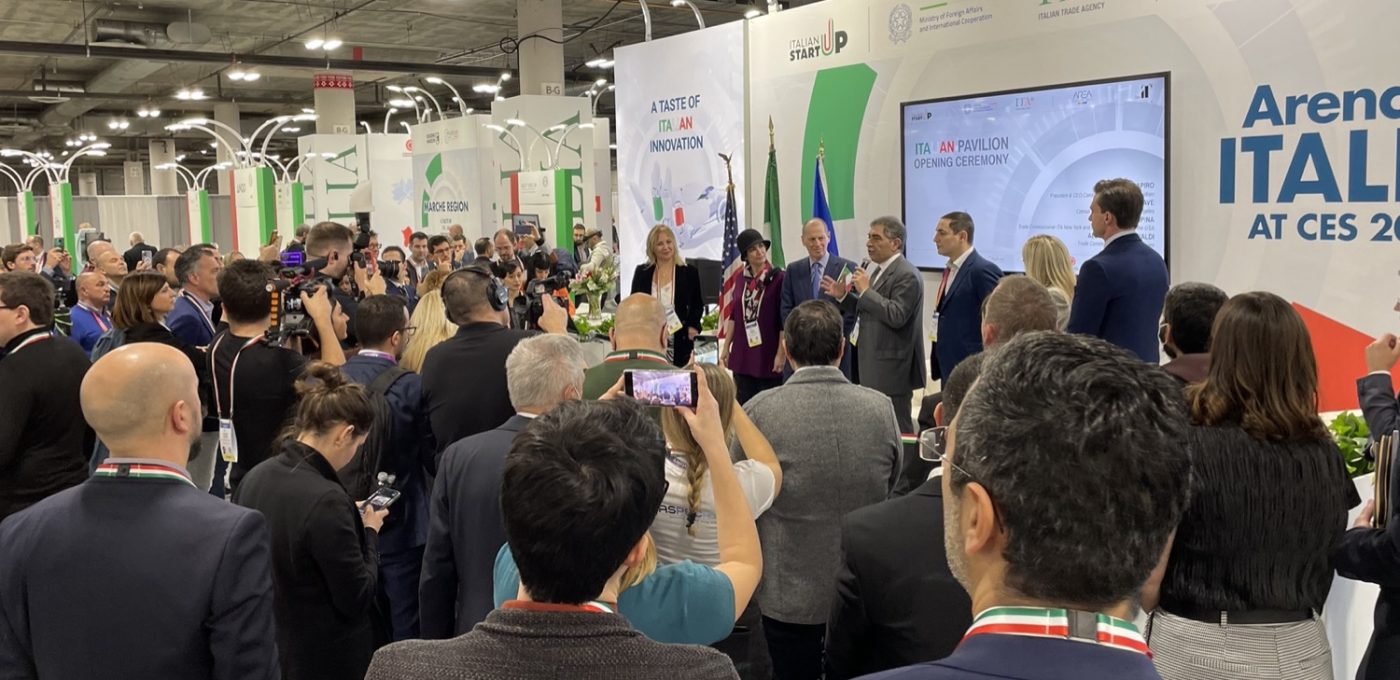 CES 2023: Italian Innovation in Las Vegas with the Italian Trade Agency
Since 1967, CES has been the world's most important trade show dedicated to technology and innovation.
Blum, together with Alberto Mattiello's Digital Dynamics, supported the Italian Trade Agency (ITA) in the organization and development of the Italian startup delegation at CES 2023.
The Italy Arena was bustling, packed with 15 events in 4 days, featuring more than 25 representatives of the Italian innovation community alongside prominent international guests.
Our deliverables included
Strategic consulting
Blum's comprehensive consultation on key delegation messages, events, media relations, and multimedia content
Media relations
A strong focus on global press coverage, on the "New Italian Innovative Community" positioning ITA as a strategic entry point
Event planning
Event calendar establishment, speaker scouting, journalistic moderation
Startup training
Blum organized communication training for startups in the ITA delegation
Results
300+
international stakeholders engaged in Blum's sessions, events, and appointments
531
articles published on Italian and international media