Blum Chooses Fybra. The Startup which Cleans Indoor Air is Growing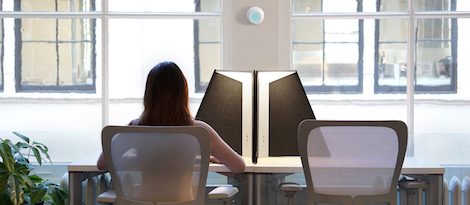 Allowing a safe restart, even inside the buildings where you work and live, thanks to air recirculation. This is the goal of Fybra, an innovative start-up that has created a sensor capable of improving air quality indoors, such as in classrooms and offices, signalling its users when it is time to ventilate the air in order to disperse viruses, CO2 and pollutants. Fybra uses predictive and adaptive algorithms and an advanced monitoring system through proprietary apps and dashboards.
This technology was designed before the pandemic and it was previewed at Klimahouse 2020 (where it won the start-up award). In recent months, it has acquired its own raison d'être. So much so as that it has created a real innovative synergy with new partners and investors, including Blum. Business as a medium. A heterogeneous network bringing together different skills that will collaborate for further product development.
A first round of investments has been concluded : New partners have entered in Fybra srl, an innovative start-up founded by Gaetano Lapenta, CEO, and Marco Scaramelli, technical director. In recent months, the two entrepreneurs have been the protagonists of a management buyout operation that has led Fybra to redefine its relationship with the Focchi Group, from which the company has spun off, and which retains a repurchase option of a minority share.
In the new Fybra structure, the two co-founders hold 50% of the shares and the shareholder structure is extended to include new shareholders who have subscribed to the capital increase, including three companies that will bring, in addition to capital, solid skills and relationships in the scope of innovation. This are: WellD, a Swiss software house and Fybra's industrial partner for software; Delcon, an innovative SME from Bergamo, leader in the design and production of software and medical devices and partner of Fybra in the firmware and production fields; Blum, a consulting company specialized in communicating innovation produced by SMEs, start-ups and research centres.
«We came across Fybra when it won the Klimahouse Startup Award – declares Luca Barbieri, co-founder of Blum with Domenico Lanzilotta and Francesca Ponzecchi -. Since then, a supporting path towards growth has begun and it has led us to further bet on a truly innovative product: Fybra, combining artificial intelligence, design and ease of use, well represents the industrial potential of the Italian start-ups that we, as Blum, want to enhance both in Italy and abroad".
A number of business angels active in supporting technological start-ups also participate in this operation. Fybra was supported by Andrea Arrigo Panato of Studio Panato Chartered Accountants and by lawyer Paolo Preda of Studio Trevisan & Associati.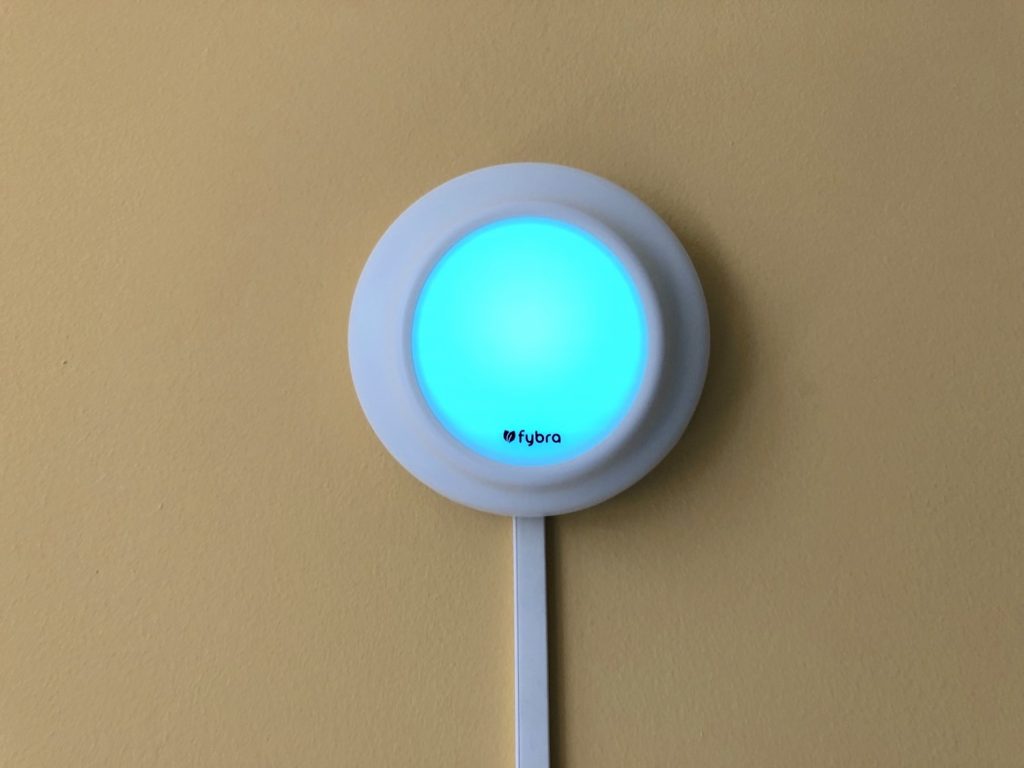 «The capital increase represents an important step of growth for a company that, a few months after the patent, successfully placed Fybra on the market. It is an innovative product adopted by numerous companies and institutions – declare the co-founders Gaetano Lapenta and Marco Scaramelli -. It is a great satisfaction that the new partners, that is important companies and investors, have believed in the potential of Fybra by bringing their skills and relationships to this project. In the industrial plan there are ambitious growth objectives that will develop and launch new solutions shortly and whose aim is resuming our normal lives in completely safe environments – even indoors».
«WellD, through its skills in software engineering, has given its contribution to Fybra since its first versions – explains Luca Camerini, CEO of WellD -. Through this operation we intend to consolidate the collaboration with its founders in order to maximize the technical quality of the product and the users' experience. Besides, this investment is part of the company's broader strategy, which aims to expand its offer from the market of the software development services to that of product development ».
«Fybra is completely part of our new investment plan in the field of innovation aimed at enhancing the know-how developed in the healthcare sector by Delcon – declares Barbara Sala, CEO of Delcon -. We will support the project because we intend to contribute to the development of a new high-quality device in line with our positioning».
For Blum. Business as a medium, Fybra is the first, and certainly not the last, investment in innovative start-ups. This is a natural consequence of the bridging role that the company plays every day between innovative SMEs, research centres, start-ups and the market through communication and events.
Want to request a consultation, propose a project, or simply see if we can do something for you?