The Glass of the Future: Made of Silicone, with an In-Build Chip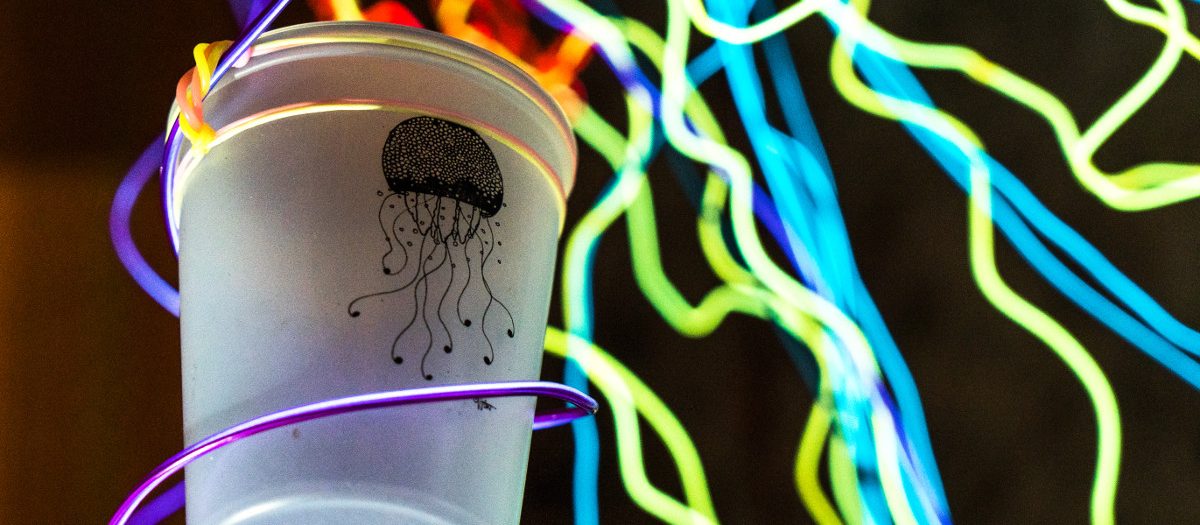 A silicone glass with a technological soul to free our seas and cities from the inexorable invasion of single-use plastic. Known as Pcup, it was designed by 27-year-olds Lorenzo Pisoni and Stefano Fraioli from Liguria. This brilliant idea soon developed into the establishment, in 2018, of a start-up of the same name, resulting in the sale of more than 10,000 cups in just over one year. And now, the venture has been strengthened further by an online equity crowdfunding campaign which, from March to May 2019, achieved the maximum collection target of 450,000 Euro, convincing 238 investors to believe in Pcup. And all in perfect time for the ban on single-use plastic established by the European Union and due to kick off in 2021.
But why opt for silicone? And in what does the cup's hi-tech soul consist? The material offers the cup levels of flexibility that comply with the stringent safety standards of major public events: it bends without breaking, and can even be carried around in a pocket. These characteristics are shared neither by glass nor by rigid plastic, which is why these materials have been banned at major concerts and matches, where single-use plastic reigns supreme.
The business model
Then there is the secret of the chip built into the base, which transforms the cup into an IoT device: by connecting it to your smartphone via an app, you can make payments online, thus skipping the checkout queues, while organisers can collect valuable data on consumption habits and develop personalised offers. The Pcup business model introduces a 2.0 version of the practice of returning empties: the cup is supplied at the entrance to an event subject to a deposit, and at the exit you can choose whether to return it and get your money back or keep the cup and reuse it, both at home and on the move.
"A range of services revolve around the cup"
"Single-use plastic items make up 70% of the waste found at sea," explained Philosophy graduate Lorenzo Pisoni, founder and CEO of Pcup. "Abandoning the use of disposable items brings instant savings in terms of cleaning and disposal costs, and, in some administrations, also in terms of waste tax. However, we do not just provide an ecological cup. We also deliver a range of services via our app, such as digital payments, analysis of consumption and sales data, and management of the customer community through exclusive content and push notifications."
Want to request a consultation, propose a project, or simply see if we can do something for you?