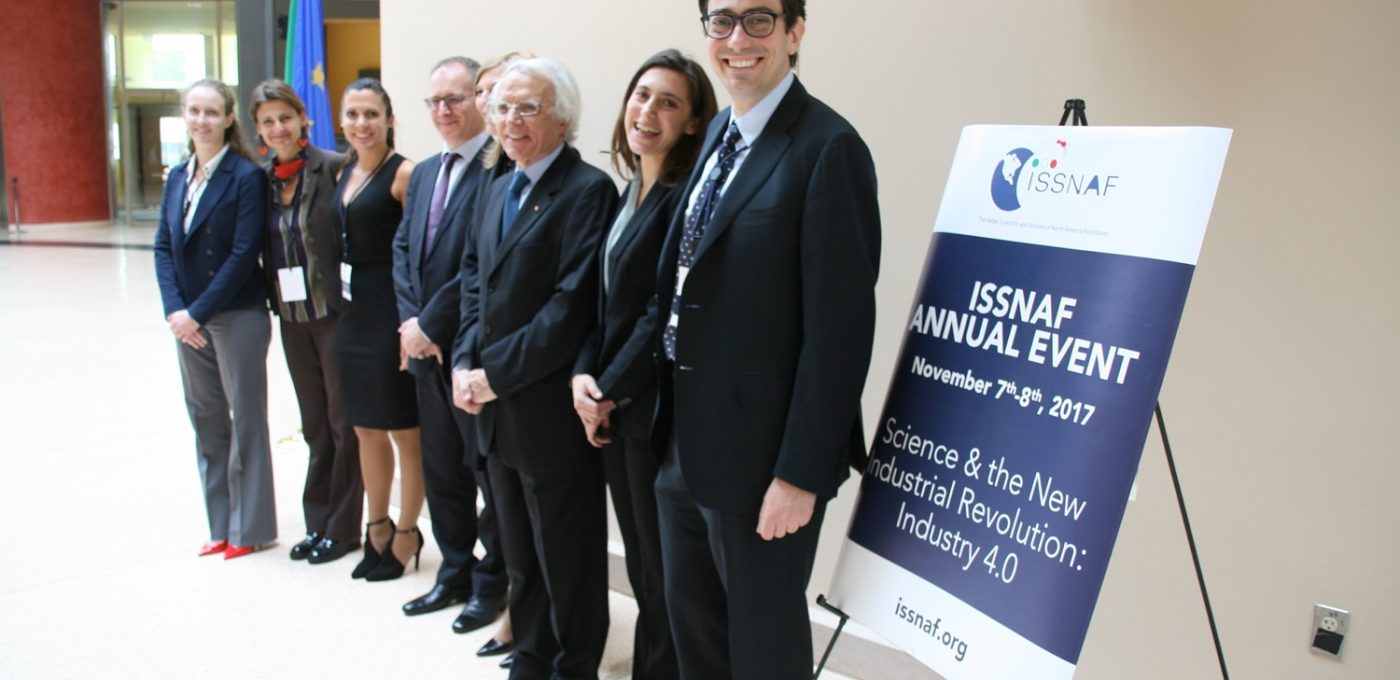 ISSNAF: Science Talent Across Italy and North America
Founded in 2007 on the initiative of 36 well-known scientists and academics, including four Nobel Prize winners, ISSNAF (Italian Scientists and Scholars in North America Foundation) is the nonprofit organization that promotes cooperation in science, academia and technology between Italian researchers and scholars working in North America and the world of research in Italy.
With a network of more than 3,000 affiliates, including distinguished scientists and young researchers, it represents a bridge connecting the two sides of the Atlantic.
Alongside the Young Investigator Awards, ISSNAF honors young Italian science talent who stand out for the quality of their research work in the United States and Canada.
our contribution
Event planning
Supporting organization of the annual event at the Embassy of Italy in Washington: defining the format, managing speakers, participants, reception, overall organization
Media relations
Defining a strategy that, through the numerous success stories conveyed in the press at the national and local level in Italy and the United States, has enabled ISSNAF to be recognized by a generalist audience as a prominent institution for the Italian scientific community in North America.
results
400+
articles published on Italian and international media