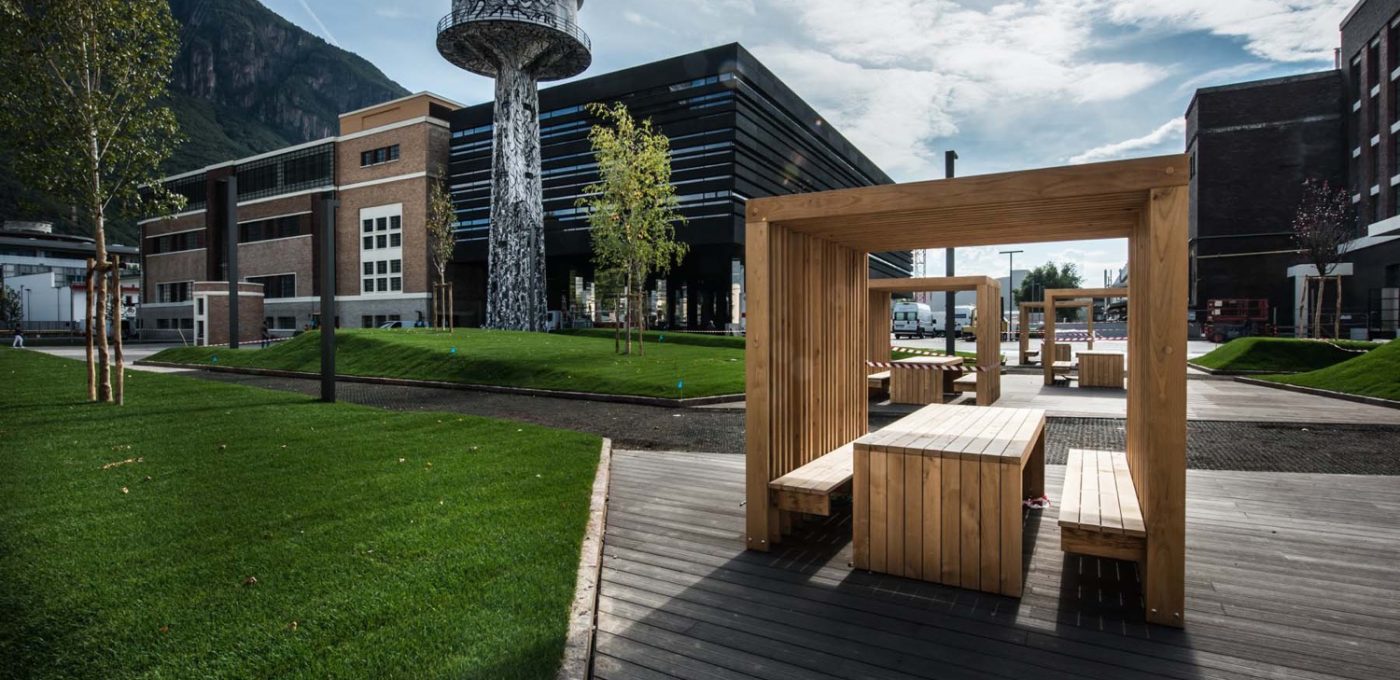 NOI Techpark Alto Adige/Südtirol: a Technology Park Telling the Tale of a Region
Inaugurated on October 20, 2017, and the result of a major public investment, 124 million euros allocated by the Autonomous Province of Bolzano, the NOI Techpark acts as a bridge between northern and southern Europe.
Inside it are more than 60 incubated startups and technology companies, five research institutes, 30 laboratories and 500 workers. Four sectors form the heart of the tech park: Green, Food & Health, Digital, Automotive | Automation.
Prior to the opening of the technology park, Blum curated Vertical Innovation, a two-and-a-half-year-long journey with the goal of positioning South Tyrol as the place where research and enterprise meet, to spawn innovative business models.
A project centered on a calendar of events in Italy and German-speaking European countries –Germany, Austria and Switzerland – and an information and communications portal, culminating in the publication of a book that validated the South Tyrolean model of technology transfer.
Our contribution
Strategic consulting
Strategic support to NOI Techpark's Communications team: defining corporate positioning, and structuring the editorial plan
Event design consulting
Event design support (Italy, Germany, Austria, Switzerland), speaker identification, audience engagement strategies
Media relations
Drafting and dissemination of press releases, management of media tours, organization and management of interviews and speeches, and a press review analysis service
Content production
Copywriting, design of corporate communications products, production of cross-media content (photos, videos, graphics, audio). Creation and feeding of Vertical Innovation online portal and social channels
Vertical Innovation book
Designing, writing, promoting the Vertical Innovation book
Results achieved
1,540
international and national press releases compiled since February 2020
1,500+
target audience involvement during events
Photo credits: Ivo Corrà | IDM Südtirol / Alto Adige